We take your wedding seriously, combining science and aesthetics for the head-to-toe beauty every bride deserves on her special day. We have an array of bridal packages and skincare treatment combinations that can help you achieve the look of your dreams.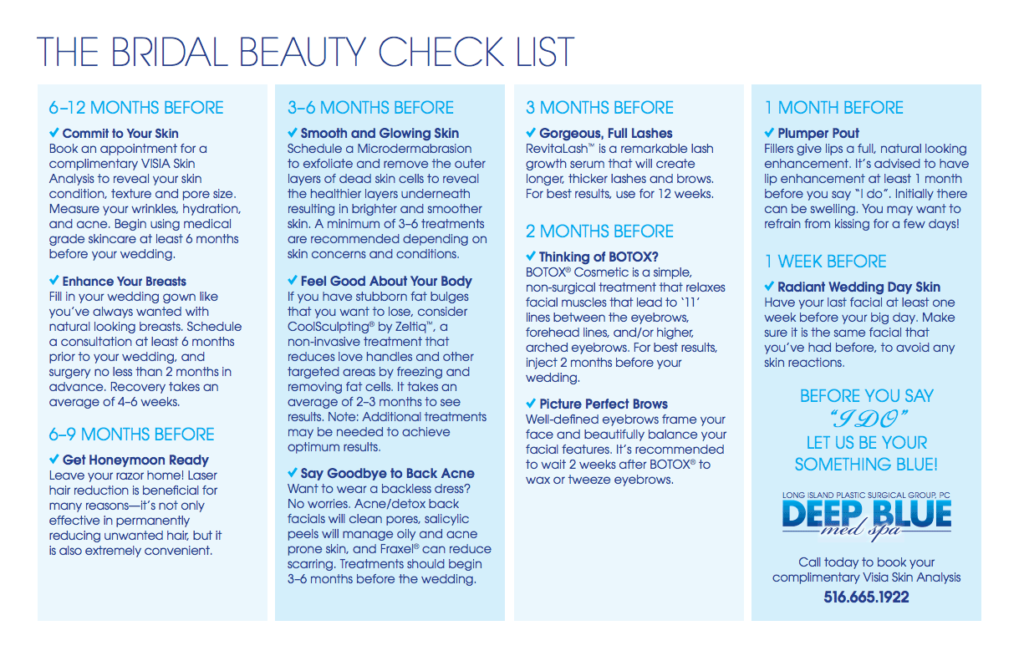 Packages
ANY Facial for $100 (up to a $215 value)
Laser Hair Removal – Buy one package, get one ½ OFF*
Microdermabrasion- 3 micros for $350 ($525 Value)
15% OFF Laser Treatments*
Liquid Fix- 15% OFF Injectables to minimize the appearance of fine lines and wrinkles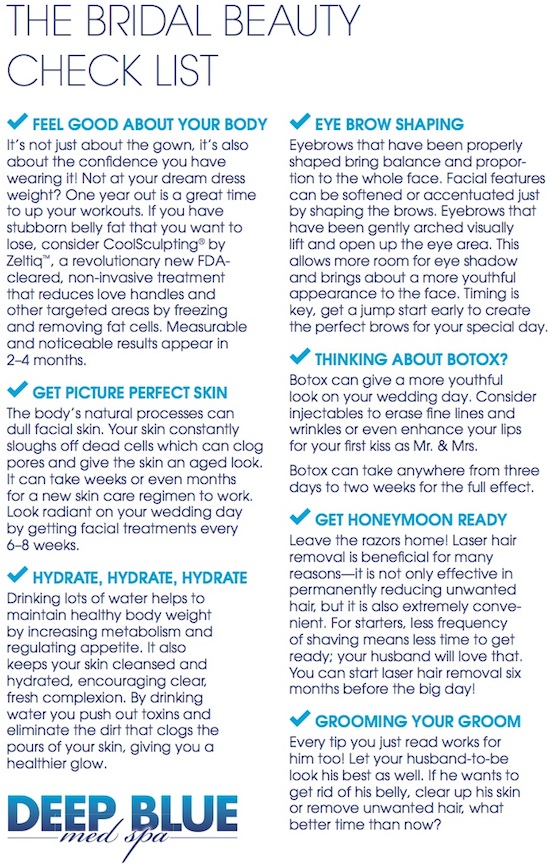 To learn more about the bridal beauty packages please contact us today!
*Results May Vary