At Deep Blue Med Spa, only Physician Assistants and highly trained Medical Aestheticians perform treatments, all overseen by the expert team of Long Island Plastic Surgical Group surgeons. In 2011 and 2012, Deep Blue Med Spa was voted #1 Best Laser Treatment Center in Long Island by patients. Learn more about our award-winning Deep Blue Med Spa staff below. To schedule an appointment please contact us today.
Melissa Colletti-White, Lead PA-C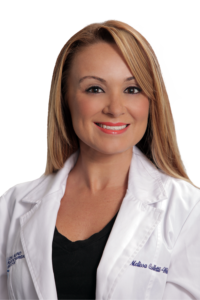 Melissa Colletti-White is a board-certified Physician Assistant and joined the Deep Blue Med Spa team in 2009. After obtaining her Physician Assistant Degree from Touro College in Bayshore, New York, Melissa received additional training in Plastic Surgery at New York Eye and Ear Infirmary in New York City. Currently, Melissa is the Clinical Lead Physician Assistant at Deep Blue Med Spa, and specializes in general Aesthetic Medicine with a focus on non-invasive facial and skin rejuvenation. Melissa is committed to customizing individual programs for each patient to achieve maximum results throughout every step in the aging process. "At Long Island Plastic Surgical Group I work with a team of world class plastic surgeons. I am comforted knowing that as a group we are capable of treatments to satisfy all patients' needs."
Lauren Montemayor, PA-C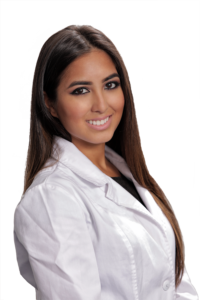 Lauren Montemayor is a board certified physician assistant with extensive experience in general and invasive medicine. She earned her Bachelor of Science degree in Physician Assistant Studies at St. John's University's College of Pharmacy & Health Sciences in 2010 and joined Lenox Hill Hospital's Interventional Cardiology Department in New York City immediately afterwards. While she found working in cardiology rewarding, Lauren has always had a passion for aesthetic medicine which led her to independently enroll herself in a two-year program in one of the nation's original aesthetic and medical training workshops, Empire Medical Training. There she received comprehensive hands-on training in various aesthetic procedures such as Botox® & dermal filler injections, advanced cosmetic laser procedures such as LHR, Fraxel and IPL, advanced facial aesthetics and vein treatments with sclerotherapy. Lauren is also currently a member of the American Society for Laser Medicine and Surgery (ASLMS). Her experience partnered with her passion has allowed Lauren to flourish into the knowledgeable and efficient Physician assistant she is today.
Innessa Mandelbaum, Medical Aesthetician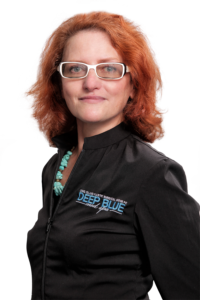 Innessa Mandelbaum is a licensed Medical Aesthetician. Innessa received her education and training in Russia and Italy, and has been practicing in the United States for the last twenty-eight years. Her specialties include teen and adult acneic skin, as well as skin conditions caused by age or health changes.
For patients who have received cosmetic facial improvements, Innessa expertly enhances the eyes by creating a brow shape that frames the face. In addition, she performs brow and lash color enhancement, using only natural based products.
Innessa specializes in micro-needling, customized facial treatments and diamond tome tip microdermabrasion with anti-oxidant infusions that improve a variety of skin conditions. She is also certified in facial lasers that improve cell renewal and create healthy skin. Innessa is certified in the latest technologies in body contouring. She is also certified in facial lymphatic drainage massage developed by Dr. Vodder.
Innessa corrects face and body skin conditions by developing results-oriented customized treatments and home regimens based on the individual needs of each patient.
"I believe that skin is a reflection of our inner health and we need to discipline ourselves to take care of it."
Szilvia Sadowski, Medical Aesthetician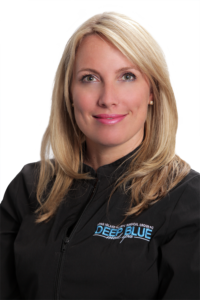 We are delighted to have Szilvia Sadowski on staff at Deep Blue Med Spa at Long Island Plastic Surgical Group. Szilvia is a licensed medical aesthetician who obtained her education in Hungary and has practiced in the United States for 10+ years.
Szilvia comes to LIPSG Deep Blue Med Spa with a wealth of knowledge and a gentle touch. Despite experience in multiple procedures, she specializes in microdermabrasion, chemical peels and the treatment of acneic skin. Szilvia understands how quickly procedures and technology can change, therefore she makes it a point to regularly attend skincare seminars and cutting edge professional development trainings in order to maintain and enhance her expertise in the field.
Prior to LIPSG, Szilvia worked at a dermatologist's office in Great Neck, where she was able to gain experience with all types of skin issues and innovative treatment options. Szilvia takes pride in working with the staff at LIPSG Deep Blue Med Spa, and would like to educate her clientele in the latest methods with regard to home beauty regimens, in order to promote skin health and find ways to make inner beauty rise to the surface and shine!
Siobhan Moloney, Medical Aesthetician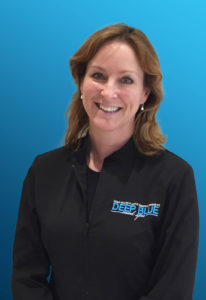 Siobhan Moloney is a licensed Medical Aesthetician who graduated from New York School of Esthetics in Tarrytown, NY in 2012. Siobhan is certified in various laser treatments and advanced chemical peels, which focus on ways to improve skin imperfections and promote anti-aging. She is well versed in microdermabrasion, dermaplanning, detox facials, and anti-aging treatments. Siobhan's passion and knowledge for skincare enables her to provide patients with honest and effective skincare regimens that produce results. "My goal is to educate patients and to deliver the skincare results they desire."
Bobbi Del Balzo, Medical Aesthetician
Bobbi graduated from the Long Island Nail & Skin Care Institute of Levittown in 2008 and lives on Long Island. She previously worked with a plastic surgeon for eight years and has devoted much of her time to researching the latest advances in skincare. Bobbi has much experience working closely with physicians, which has exposed her to a wide variety of cases. She is laser certified and specializes in various laser treatments such as IPL and YAG. Bobbi also focuses on treating common issues such as sun damage, age spots, rosacea, acne, spider veins, unwanted hair, and other skin conditions. In addition, she is highly experienced in facials, microdermabrasion, chemical peels, micro-needling and other medical grade skincare treatments.
As a skincare expert, Bobbi aims to provide professional service and to create trusted relationships with each of her patients. For this reason, she takes her time to thoroughly evaluate the skin and decide what the best course of action would be for that specific patient. She believes education is key in helping patients achieve their skincare needs. Bobbi is thrilled to join the team at Long Island Plastic Surgical Group and Deep Blue Med Spa.
Laura Brucculeri, Medical Aesthetician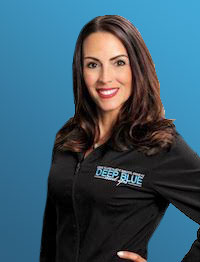 Laura Brucculeri is a licensed Medical Aesthetician with over 15 years of experience.
After receiving extensive training at the Long Island Skin Care Institute of Levittown, New York, Laura worked with prestigious surgeons on Long Island before joining Deep Blue Med Spa in June 2012.
Specializing in medical grade treatments such as micro-needling, dermaplaning and acne detox. She is dedicated to developing customized treatments for her patient's needs, followed by a personalized home care regimen. Laura cares deeply about the confidence of her patients. She works with her patients long after their appointments and treatments to meet their skin care goals.
"Beauty is skin-deep; it needs to be nurtured from the inside out. There is nothing more rewarding to me than seeing my patients leave with confidence."
Raquel Campos, Medical Aesthetician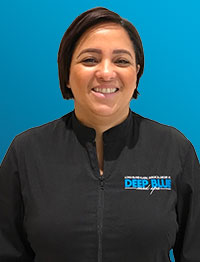 Raquel Campos is a licensed Medical Aesthetician with over 15 years of experience as a highly trained Beauty and Skincare Professional. Raquel received her extensive training from Athelier Esthetique on Park Avenue, where she earned her Esthetics license. She also is certified in Microblading, Eyelash Extension, Hydrafacial, Esthetics Education, and Spa Management. Before joining the Deep Blue Med Spa team, Raquel worked at another prestigious medical spa on Long Island, as well as Estée Lauder.
Through her education and experience, Raquel has obtained strong technical skills and a passion for all that embodies beauty. She is always working towards perfecting her craft and staying up to date with the advances being made in the aesthetic world. Her goal is to spread the message that beauty stems from within, and then to provide the finest quality services to make sure that your outer beauty matches your inner beauty.
"Being a medical aesthetician/lash specialist is a very emotionally rewarding profession because making people look good will always make them feel good."