QWO® is the first and only FDA-approved injectable formulated to treat moderate to severe cellulite in the female buttocks.
QWO Injectable Cellulite Treatment in NYC and Long Island
With locations in Garden City, East Hills, Babylon, and Manhattan, Deep Blue Med Spa is a trusted leader in the field of aesthetics. Our service list consists only of innovative treatment options that have been clinically proven effective. For that reason we are proud to offer QWO and its revolutionary approach to cellulite reduction. By redistributing fat cells and stimulating collagen production, QWO helps to provide patients with smoother, tighter-looking skin without the need for surgery or downtime.1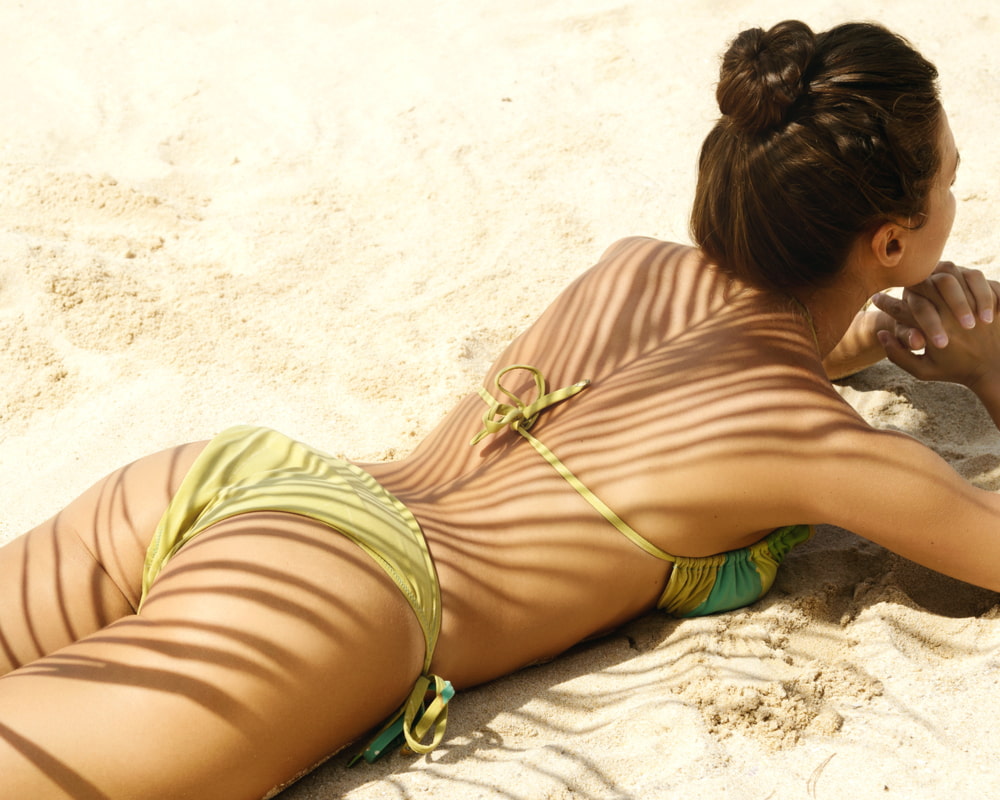 How Does QWO Work?
Cellulite is the result of fibrous connective cords that sit between layers of muscle and fat, resulting in a dimpled or bumpy surface. Up to 90% of women are affected by cellulite that cannot be eliminated through diet and exercise.2 QWO is a subcutaneous injectable treatment made with collagenase clostridium histolyticum. The enzymatic formula of QWO produces a subcision and remodeling process that allows fat lobules to redistribute while collagen is stimulated. After just three QWO treatments, many patients enjoy a smoother and younger-looking backside with less visible cellulite.
What to Expect with QWO
Preparing for QWO
At your consultation appointment, one of our experts will answer any questions and discuss your aesthetic goals to determine the best treatment plan for you. Be sure to disclose any medications or supplements that you take, as your provider may recommend discontinuing blood-thinning medications such as ibuprofen or aspirin in order to reduce any post-procedure bruising.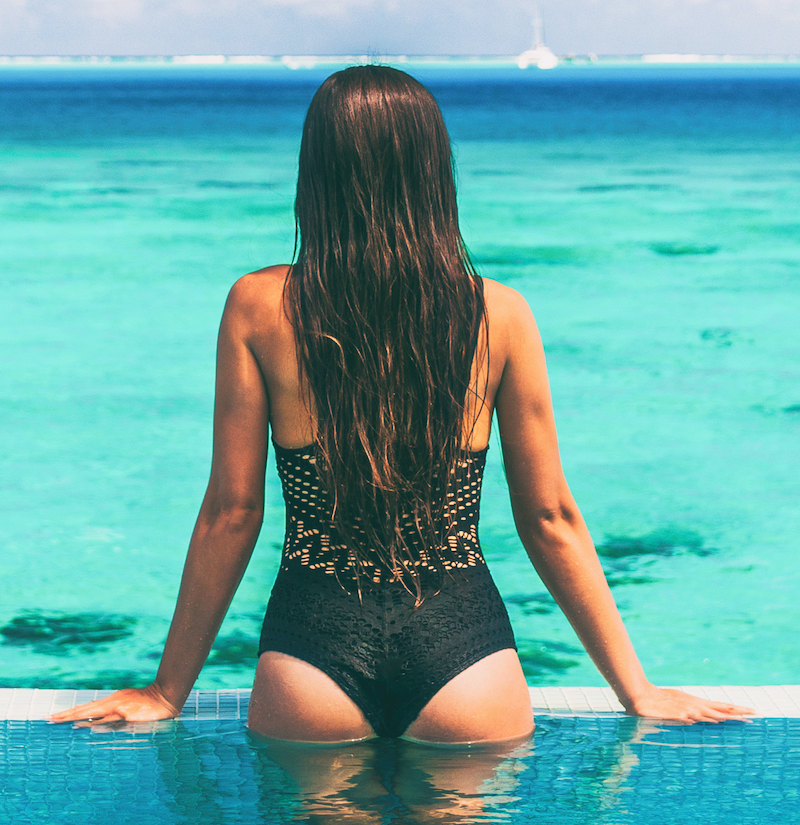 Your QWO Cellulite Treatment
Before the QWO treatment begins, your Deep Blue Med Spa provider will identify each individual dimple using a sterile marking pen. From there you will be set up comfortably on a treatment bed and small injections will be made into each area. The entire treatment is quick and can be performed in under a half-hour.
QWO Recovery
There is no downtime required after a QWO treatment. However, bruising is to be expected. Some patients also experience mild tenderness at the injection site.
QWO Results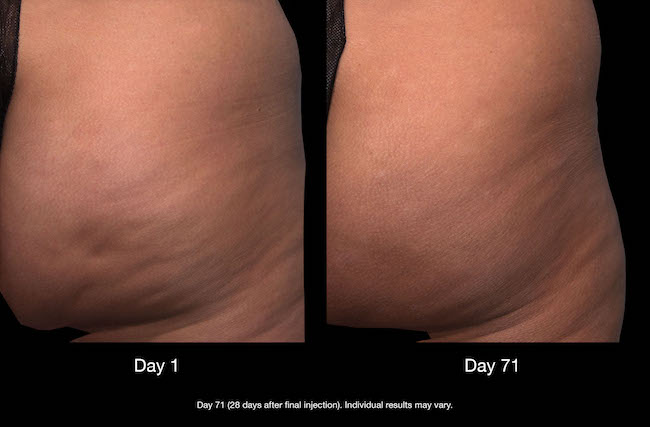 Results with QWO develop gradually in the weeks after treatment, as the subcision and remodeling process occurs. You can expect to see initial results about three weeks after your QWO treatment.
Photos courtesy of QWO
Frequently Asked Questions About QWO
Who is a good candidate for QWO?
+
Ideal candidates for QWO are women with moderate to severe cellulite in the buttocks. QWO has only been approved for female patients and should not be used by those who are pregnant or breastfeeding or anyone with an allergy to collagenase. Deep Blue Med Spa offers a range of body contouring options in addition to QWO.
What areas can be treated with QWO?
+
QWO is currently approved only to treat cellulite in the buttocks.
How many QWO treatments will I need?
+
QWO is intended to be administered as 3 separate treatments, spaced 3 weeks apart.
How can I get QWO near me?
+
Deep Blue Med Spa is excited to be among the first providers in the NYC and Long Island area to offer QWO. Contact us with any questions or to schedule your appointment.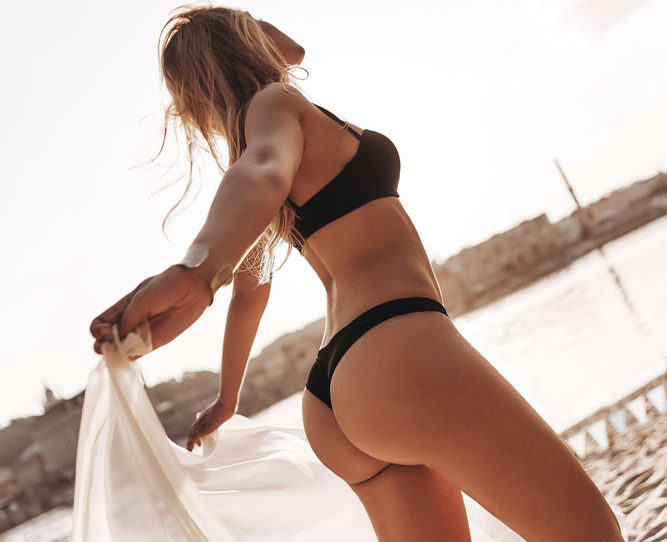 Ready to Book?
Follow the link below to book your QWO® appointment!
1 Sadick NS, Goldman MP, Liu G, Shusterman NH, McLane MP, Hurley D, Young VL. Collagenase Clostridium Histolyticum for the Treatment of Edematous Fibrosclerotic Panniculopathy (Cellulite): A Randomized Trial. Dermatol Surg. 2019 Aug;45(8):1047-1056. doi: 10.1097/DSS.0000000000001803. PMID: 30829779; PMCID: PMC6693937.
2 Mayo Clinic. Cellulite. Available: https://www.mayoclinic.org/diseases-conditions/cellulite/symptoms-causes/syc-20354945. Accessed April 6, 2021.
The Medical Professionals at Deep Blue Med Spa have either authored or reviewed and approved this content.