Innessa Mandelbaum, Medical Aesthetician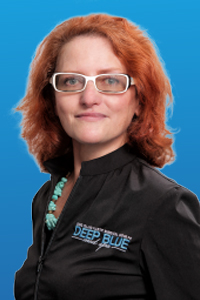 Innessa Mandelbaum is a licensed Medical Aesthetician. Innessa received her education and training in Russia and Italy, and has been practicing in the United States for the last twenty-eight years. Her specialties include teen and adult acneic skin, as well as skin conditions caused by age or health changes.
For patients who have received cosmetic facial improvements, Innessa expertly enhances the eyes by creating a brow shape that frames the face. In addition, she performs brow and lash color enhancement, using only natural based products.
Innessa specializes in micro-needling, customized facial treatments and diamond tome tip microdermabrasion with anti-oxidant infusions that improve a variety of skin conditions. She is also certified in facial lasers that improve cell renewal and create healthy skin. Innessa is certified in the latest technologies in body contouring. She is also certified in facial lymphatic drainage massage developed by Dr. Vodder.
Innessa corrects face and body skin conditions by developing results-oriented customized treatments and home regimens based on the individual needs of each patient.
"I believe that skin is a reflection of our inner health and we need to discipline ourselves to take care of it."