The Long-Lasting Cellulite Solution!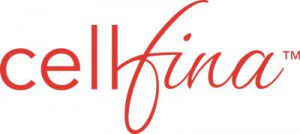 Cellfina™ is a minimally invasive treatment designed to improve the appearance of cellulite for at least two years. As the only FDA-cleared procedure of its kind, Cellfina™ treats the cause of cellulite by releasing the fibrous bands that pull down on the skin causing dimpling on the surface. *Patients usually experience a smooth healthy look they love and newfound confidence when wearing a bathing suit or higher hemlines.
Cellfina Overview from Cellfina on Vimeo.


Is Cellfina™ right for me?
Don't want surgery or downtime?
Looking for a non-surgical, long-lasting cellulite solution?
Are you often wearing clothes to hide dimpling on your legs or buttocks?
How does it work?
Treats the structural cause of cellulite.
Releases the fibrous bands that are pulling the skin down causing dimpling.
What do I need to know?
BEFORE:
Complimentary consultations are available at all Deep Blue Med Spa locations.
Treatment typically takes 45 minutes, depending on the patient.
You can start to see results just days post treatment.
*Results can last for 2+ years.
No downtime required.
AFTER:
May have mild swelling and/or minor bruising.
To schedule your complimentary consultation, contact Deep Blue Med Spa today.
*Results May Vary