VitaMedica® nutraceuticals is a line of supplements intended to help you look and feel your best while also aiding in your recovery from surgical or non-surgical treatments. The physician-recommended brand is composed of pharmaceutical-grade formulas that use evidence-based ingredients to help you achieve optimal health. At Deep Blue Med Spa, our professionals often recommend supplements to patients for a homeopathic method of improving their health. VitaMedica® allows you to be proactive in the healing process after your treatment, as well as maintain your results long-term through anti-aging supplements.
The supplements most appropriate for you will depend upon what you hope to achieve and the treatments you plan to undergo. For a look inside VitaMedica®, please read the product descriptions below.
Bromelain with Quercetin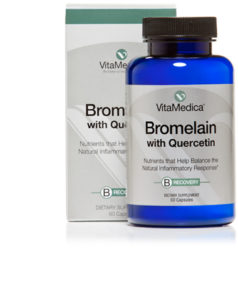 When tissue is damaged, the body naturally reacts with inflammation. To help combat this response when you undergo a treatment, your doctor may recommend taking Bromelain with Quercetin. This supplement contains botanicals to balance inflammation, helping maintain healthy tissues and joints. The special bromelain and quercetin formula has shown to offer relief for our patients; it can often provide best results when taken with Homeopathic Arnica Montana.
Anti-Aging Formula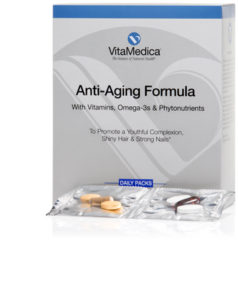 The Anti-Aging Formula contains three supplements in one to make taking vitamins a more convenient routine. The product comes in easy-open morning and evening packets, and it contains the power of a multi-vitamin for youthful skin, organic flax seed oil for supple skin, and phytonutrients for sun protection. Patients who have taken the Anti-Aging Formula have reported results that include healthier-looking skin, harder nails, and shinier hair.
Homeopathic Arnica Montana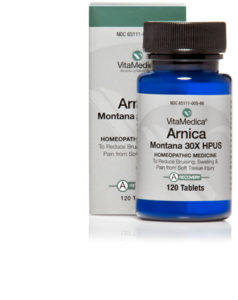 Arnica montana has been known for its healing abilities for centuries. It has proven to help minimize bruising, swelling, and pain due to soft tissue injury. Homeopathic Arnica Montana is an all-natural supplement that can stimulate healing and provide relief, which is why it is often recommended by medical professionals for patients who receive cosmetic injections or facial surgeries.
LeanBiotics® Healthy Weight Starter Kit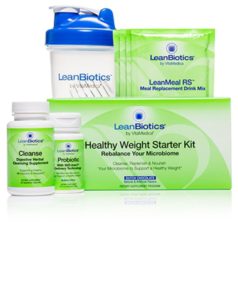 The LeanBiotics® Healthy Weight Starter Kit includes a 14-day supply of supplements intended to help you get started on your weight loss journey. The popular system works by aiding in digestive health and improving regularity, which is possible through the BIO-tract® technology that delivers 12 billion live probiotics to your body. The kit contains LeanBiotics® Cleanse capsules and Probiotic pearls, as well as 14 packets of LeanMeal RS™ Meal Replacement Drink Mix that help control your appetite with its 18 grams of whey protein and 8 grams of prebiotic fiber. LeanBiotics® contains 24 vitamins and minerals, making it a highly beneficial supplement that can help you obtain a healthy weight.
Recovery Support Program
Get back on your feet faster after a surgical procedure, injury or trauma. This comprehensive one-month program provides a unique combination of nutrients to support wound healing, promote healthy immune system function and balance the natural inflammatory response.
Whether you're recovering from a tummy tuck, rhinoplasty or liposuction, we've got you covered and in control! Discover why plastic surgeons and facial plastic surgeons have recommended this nutritional program for their discerning patients for over 15 years!