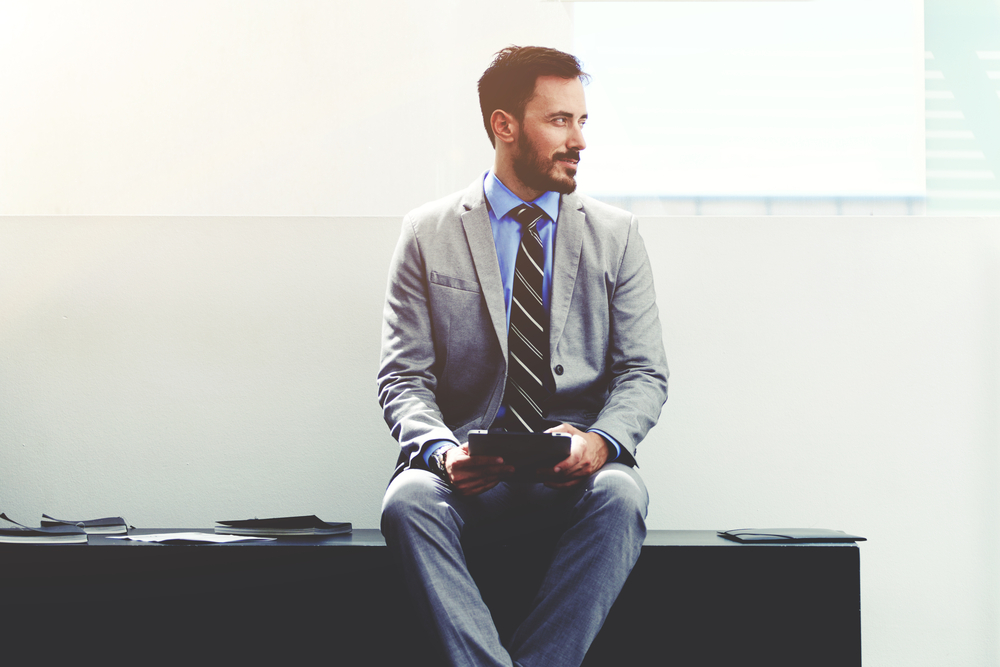 Feeling and looking your best can give you the confidence and competitive edge you need in both your career and your social life. Don't let blemishes and fatigued skin keep you from being your best, no matter what life throws at you.
Confidence is important in all aspects of life, and now Deep Blue Med Spa provides services specifically tailored for men, so you can look good and feel good in all of life's elements.

Go all in with our maintenance regimen that pairs you up with our team to help you find the products that work best for your schedule and skincare needs. We will work with you to create a treatment plan that works with your schedule, and develop a personalized skincare regimen designed for your specific needs and goals.

For the man on the go that wants to maximize his look and maintain his appearance, our comprehensive men's treatments are just the ticket. The professionals at Deep Blue Med Spa have designed innovative facials, peels and microdermabrasion services that cater directly to the man who wants to improve and rejuvenate his skin. Everyone knows that a successful appearance is important for men with all types of style.

For those tired of manscaping, we offer services that will have you feeling your best no matter the situation. Our team has created treatments for men who want to maximize their appearance.
Back Facials
We treat your back with the same innovative techniques and formulas that are applied to your face, as men often experience problem skin, ingrown hairs, and blemishes on their back. Our experienced team offers a solution for those looking to feel and look their best.
Laser Hair Reduction
There is no more need for tedious manscaping with our laser hair reduction services. This long lasting and non-invasive procedure will help reduce the time it takes to keep unwanted hair in-check and allow for a superior groomed look.
Fraxel®
Fraxel® or Fractionated Laser Resurfacing is a great option for those looking to treat problem skin such as wrinkles, scars, fine lines, brown spots and acne scars. Using pinpoint laser technology to penetrate the surface of the skin this procedure actually stimulates the body's natural healing process, lifting off dead skin cells to allow healthy rejuvenated skin cells to take their place.
Coolsculpting®
For the man who wants to look his best Coolsculpting® offers a convenient way to target unwanted fat in areas like the chin, stomach and love handles. This non-invasive and non-surgical treatment is a great way to tone and shape your body if diet and exercise alone aren't generating the results you desire.
Ultherapy®
Revitalize your skin with Ultherapy®, a non-invasive and non-surgical way to restore the chiseled look of youth. Ultherapy® is an innovative procedure that uses ultrasonic waves to help stimulate the growth of collagen, resulting in more youthful and dynamic look. This procedure generally takes between 30-60 minutes and most patients don't require any recovery time.

The mistakes of your youth no longer have to be with you forever with laser tattoo removal. Using the PiQo4™an innovative and premier tattoo reduction laser, the team at Deep Blue Med Spa can help erase unwanted ink.
Contact Us for a Tune Up
Our team will create a customized treatment plan to address your specific goals. Contact us today for more information about our services for men and to schedule an appointment.