All About PRP Hair Treatments with Marianna, Torre, PA-C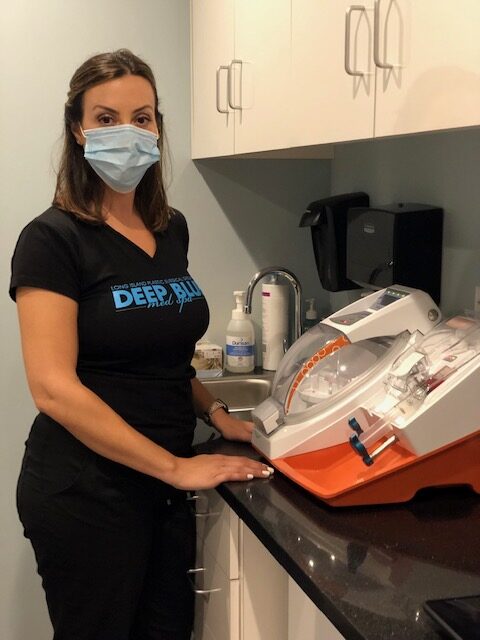 Are you looking for a way to stimulate your scalp and hair? If so, then a PRP Hair Treatment may be right for you.
Platelet Rich Plasma, also known as PRP is a procedure that has gained a significant amount of attention in the medical field. Not only considered an effective treatment for various diseases, PRP is also making an impact in the aesthetic industry. Why? Because PRP has been proven to improve a variety of concerns including androgenetic alopecia, a condition that causes hair follicles to shrink (i.e. male pattern baldness) and facial skin aging. In addition, it has also been used to accelerate healing and minimize acne scarring.
To understand how PRP works, you must first understand the role of platelets. Full of both proteins and growth factors, platelets are essential to the body's natural healing process. In addition to triggering and regulating cell growth, they also help to significantly speed up tissue repair.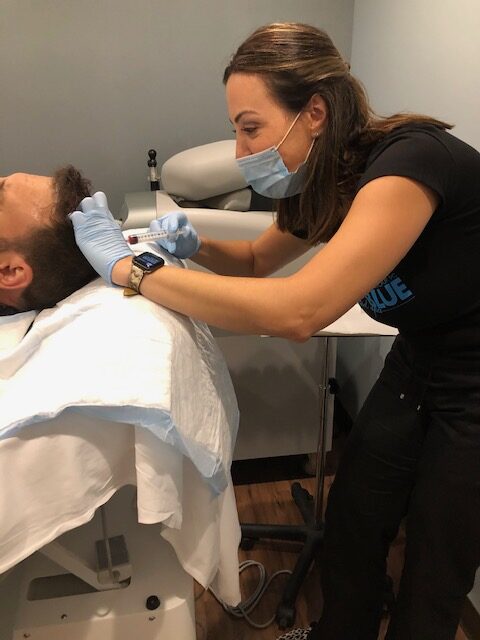 A PRP treatment begins with a medical professional taking a blood sample and putting it into a machine called a centrifuge, which separates blood components and extracts platelets. The platelets are then injected into the scalp to help stimulate hair growth. Studies have found that in some patients PRP injections not only reduced hair loss, but also increased the diameter of individual hairs, and enhanced the density of hair growth.
A PRP procedure takes around one hour to complete. After receiving the treatment, most people can return to regular activities without any downtime or limitations.
While PRP is a great option for those struggling with hair loss, it is important to note that it is not a cure. As a result, multiple treatments over time are often recommended to help patients increase and maintain results. Most patients undergo maintenance injections every 3-6 months once hair loss is under control. 
For more information regarding PRP Hair Treatments at Deep Blue, be sure to give us a call today.