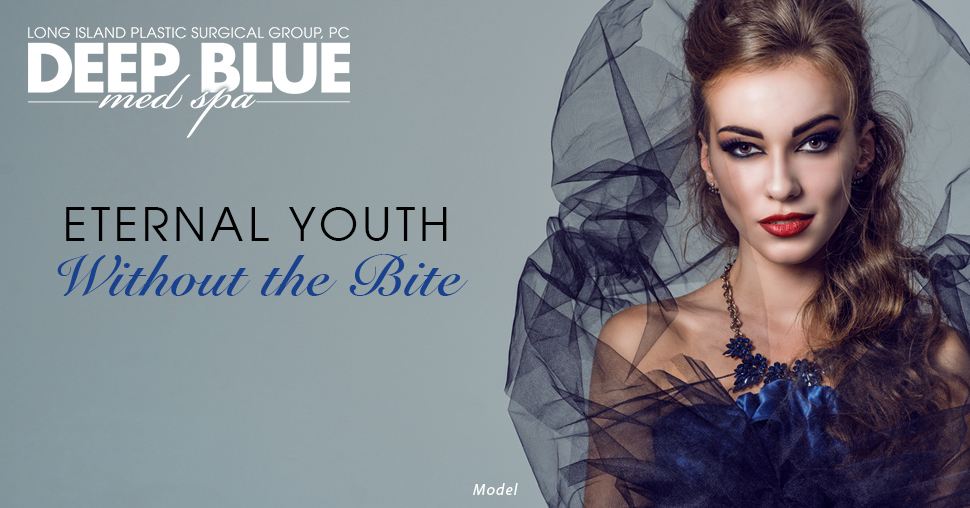 Deep Blue Med Spa is excited to share a new service offering just in time for halloween! Platelet Rich Plasma treatment, or PRP, is an innovative procedure that you may have heard about as it gained popularity among celebrities… but you might have also have heard it called "the blood facial" and because of that you may be a little spooked? You can put down the wooden stake and relax, because this facial is a lot less scary than it sounds, but it will deliver a long lasting youthful glow.
The Magic of PRP*
PRP harnesses your body's own healing power to rejuvenate skin. This anti-aging facial treatment uses your own platelets to stimulate cell rejuvenation to leave the face looking fuller with improved skin texture and reduced fine lines. In addition to promoting firmer and more youthful looking skin, PRP can also be used to promote hair growth in areas with thinning hair!
How Does the PRP Facial Work?*
A small amount of blood is drawn from the patient's arm, similar to they way blood is drawn at a typical doctor's visit – the blood is not extracted from the face. Then the components of the blood are separated in a centrifuge machine in order to extract the Platelet Rich Plasma, which is full of your body's natural damage repairing cells. Our specialist then injects the Platelet Rich Plasma into the skin on the face though microneedling. Downtime is minimal and results appear within a few weeks and as your skin regenerates, you may continue to see improvement over the next 3 to 6 months.
Does PRP Hurt?
PRP is a simple and relatively painless procedure. The blood is drawn from the arm, which many patients don't feel at all. The Platelet Rich Plasma is inserted into targeted areas using micro needling, which utilizes very tiny needles at an adjustable intensity to minimize any discomfort.
Who is the PRP Facial For?
We recommend the PRP facial for people who are looking to improve skin texture and tone using a non-surgical anti-aging face treatment with little downtime. For successful treatment with gradual but noticeable results, two to three treatments are recommended.
Get Your Eternal Glow, Without the Bite!
We are excited to bring the PRP facial and its restorative results to our Manhattan and Long Island clients. If you would like to know if PRP is right for you, we offer complimentary consultations at all our locations. Contact us to schedule your appointment today!
*Individual Results May Vary